Ground floor plan
First floor plan
Before the intervention Ground Floor Plan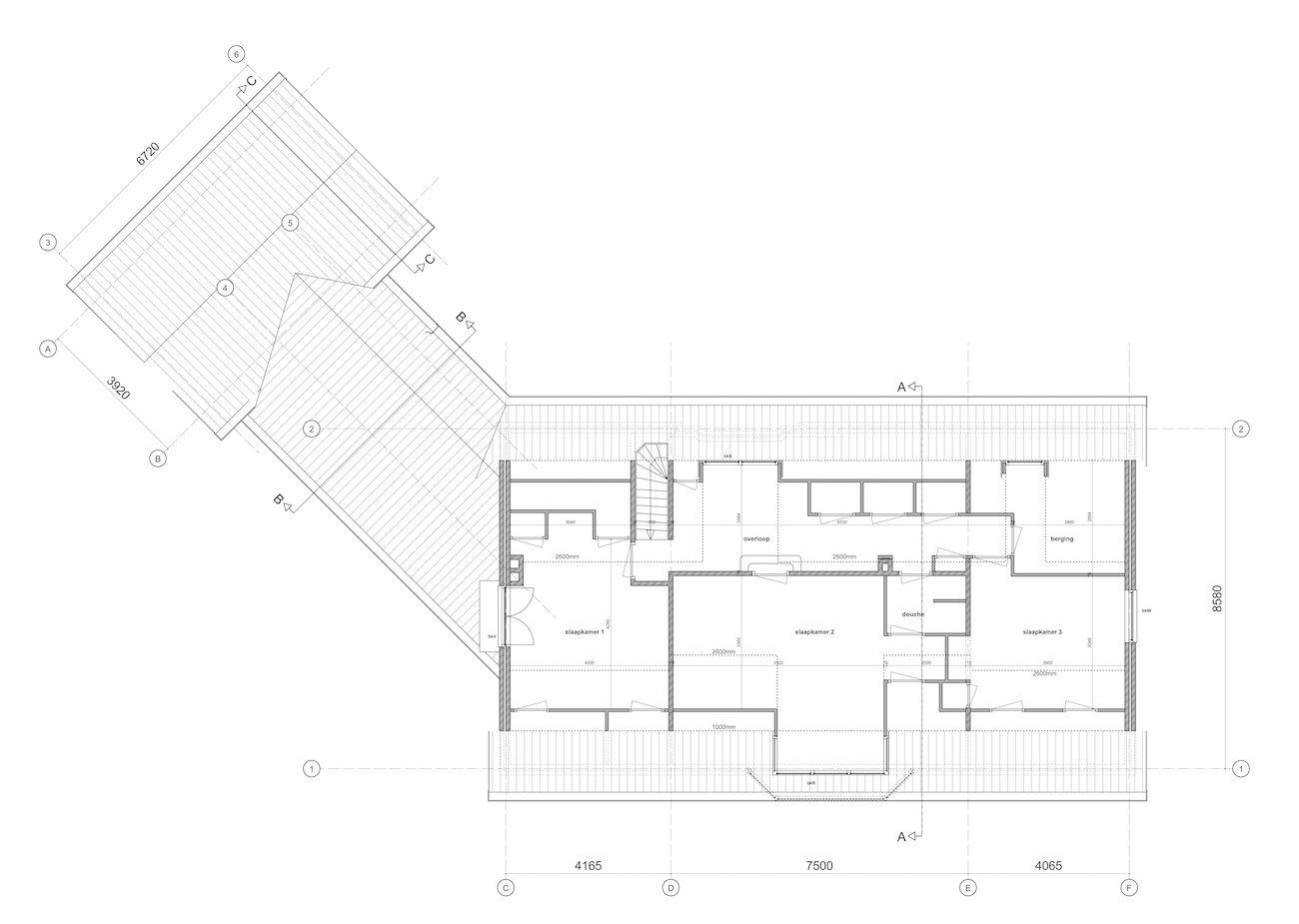 Before the intervention First Floor Plan
Before the intervention
Before the intervention
Before the intervention
EN
VILLA RENOVATION
House renovation
Integral renovation project from an old cottage, style Granpré Molière villa, on an artificial elevation in the landscape. The original house is divided into two independent new houses.
Client
Private
Surface area
350m2
LocationSamalenbroek, Enschede
.
2019__________
ES
REHAB VILLA
Vivienda reforma
Proyecto de renovación integral.de una antigua casa de campo, villa de estilo Granpré Molière, sobre una elevación artificial en el paisaje. La casa original se divide en dos casas nuevas independientes.
Cliente
Privado
Superficie
350m2
Localización
Samalenbroek, Enschede.

2019
__________

NL
VILLA RENOVATIE
Huis renovatie

Integrale renovatieproject
van een oude cottage, stijl Grandpré Molière villa, op een kunstmatige verhoging in het landschap. Het oorspronkelijke huis is verdeeld in twee onafhankelijke nieuwe huizen.
Klant
Particulier

Oppervlak
350m2

Locatie
Samalenbroek, Enschede.


2019
__________